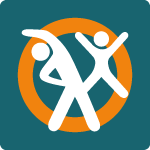 Fitness studio
The CampusVital gym offers you
Fitness Training
Fitness training is one of the most successful ways to improve physical well-being. With our excellently trained coaches at your side, you will reach your goals in muscle building, weight reduction, correction of muscular imbalances or stress reduction. Your current body parameters will be recorded and used to create an individually tailored training program.
Endurance Training
Endurance training is a good way to get back in shape. Regular endurance training reduces the risk of heart attack, promotes fat burning, improves blood values and strengthens the immune system. Let our coaches advise you about which type of training is suitable for you.
Group & Circuit Training
Would you like to increase your fitness and endurance, but don't want to train alone? Then group training is just the right option for you! Circuit training courses take place every day. Small groups with a maximum of six participants ensure individual supervision.
Personal Training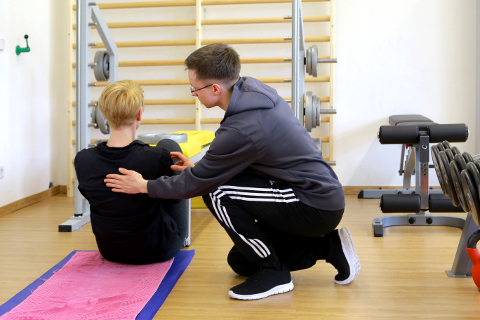 Personal training is the most effective way to bring body and mind to a new level. Through one-on-one workouts with your personal trainer you can stay on track to achieving your personal goals.
Together with you, your personal trainer will record your detailed medical history in order to create a plan for goal-oriented training. Through the permanent monitoring, the safe and correct execution of exercises is ensured, so that you can concentrate fully on your training.
If you are interested please contact our trainer Hauke Burfeind: hauke.burfeind@gmail.com.
Open Gym
Employees of the campus can use the gym to train without supervision at any time under the condition that they have a gym membership and have been instructed in the use of the equipment. You can contact CampusVital at regular consultation hours. The trainer will draw up an individual training plan on request (see price list).
To Opening Hours
The gym is open 24 hours a day, 7 days a week.
Consulting hours reception: Mondays 12-2 p.m. & Wednesdays 4-6 p.m.