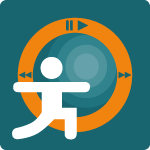 TK Podcast
In the podcast "Is it still healthy?" TV doctor and book author Dr. Yael Adler investigates issues that can put body and soul in a bad position. For example, she talks with her guests about thyroid and internet addiction, burnout and organ transplants, malaria and snoring. Empathic, open, undisguised. With the courage to ask sensitive questions. And no more serious than necessary - laughter helps. A new episode of "Is it still healthy?" appears every two weeks.
Click here for more.

Please note: The offer is currently only available in German.
---