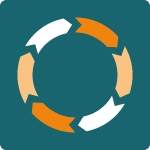 Training Courses & Coachings
Courses for executives
Executives are the focal point of corporate health management. For this reason, in May 2016, the first kick-off events on the topic of "Healthy Leadership" took place with executives of the campus research institutions and companies. These events were very successful and served to raise awareness among campus employees about the topic of mindfulness. Furthermore, training needs were identified as basis for future executive training courses.
If you are an executive of a campus company or institution and are interested in a training course, a seminar, a workshop, or individual coaching, please use our contact form. We will be glad to work out an offer tailored to your individual needs.
The dates for upcoming executive training courses are listed here.
Courses for employees
The health of the employees of a company is of utmost importance! We offer courses for employees e.g. in the following areas: how to have a relaxed and active break, brain fitness, a healthy lifestyle, communication and conversation techniques, and time and self-management. We will be glad to work with you to provide an offer for your employees.