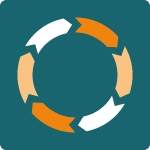 Our Services at a Glance
Click on the arrow at the bottom right to get to the following subpages (as in the model project)
Health Days
Together with experienced partners, CampusVital organizes a company health day for the employees of Campus Berlin-Buch at least once a year. The aim of this event is to raise awareness about healthy working methods, personal health promotion and to strengthen team spirit on the campus. In cooperation with the company doctor, health check-ups are offered on site, and motivational lectures and inter-active workshops are held on the topic of promoting one's own health.
Health days on topics such as exercise, stress & relaxation, workplace ergonomics as well as on what constitutes a healthy diet, how much to drink, the intestines, skin protection and the heart can be planned specifically for your company's needs and booked.
The dates of our health days are listed here.
Health Check-ups
IIn cooperation with the company doctor and thanks to the support of the Techniker Krankenkasse, health check-ups are offered regularly on site. At health days, campus employees can have their vaccination status checked and their suitability for sports participation evaluated.

Training Courses and Coachings
Courses for executives
Executives are the focal point of corporate health management. For this reason, in May 2016, the first kick-off events on the topic of "Healthy Leadership" took place with executives of the campus research institutions and companies. These events were very successful and served to raise awareness among campus employees about the topic of mindfulness. Furthermore, training needs were identified as basis for future executive training courses.
If you are an executive of a campus company or institution and are interested in a training course, a seminar, a workshop, or individual coaching, please use our contact form. We will be glad to work out an offer tailored to your individual needs.
The dates for upcoming executive training courses are listed here.
Contact: Ralf Blank: shortvivant@t-online.de
Courses for employees
The health of the employees of a company is of utmost importance! We offer courses for employees e.g. in the following areas: how to have a relaxed and active break, brain fitness, a healthy lifestyle, communication and conversation techniques, and time and self-management. We will be glad to work with you to provide an offer for your employees.
Contact: Ralf Blank: shortvivant@t-online.de
CIM (Corporate Integration Management)
Corporate integration management (CIM) aims to restore the health and work ability of patients. It is required by law and applies to all establishments, irrespective of their size. Participation is voluntary. The prerequisite is that an employee is unable to work for a continuous period of more than six weeks or is repeatedly unable to work within a one-year period. The reason why the employee is unable to work does not play any role. CIM goes far beyond absence management and return-to-work discussions. We will be glad to offer you a solution tailored to your needs.
Active break
The active break is carried out by physiotherapists or sports therapists in the facilities and companies of Campus Berlin-Buch. It includes exercises to loosen and activate the body in everyday work, to promote mobility, to strengthen the back and to relax in general. The aim is to provide regular compensation and to teach exercises that employees can incorporate into their everyday lives.
Ergonomic Consulting
Poor posture and daily movement patterns that strain muscles and joints can lead to pain and illness. Preventive strategies that improve ergonomics in the workplace are particularly effective here. By means of an ergonomic consultation within the scope of CHM , we raise the awareness of your employees for a healthy posture that can prevent back aches and pain from tension. With optimal ergonomics at the workplace, you protect the health of your employees effectively and in the long term and promote the efficiency and satisfaction of your employees. We will be pleased to provide you with an offer.
Campus on the Move
Thanks to the model project for the introduction of corporate health management, the employees of the campus institutions benefit from offers promoting exercise at the workplace such as "exercise breaks, a "call-a-bike" system between the S-Bahn station and the campus (currently being established) and a company mobility campaign. The "call-a-bike" system enables the employees of the campus to use a bike for 30 minutes free of charge for the route between the campus and the S-Bahn station Buch. In cooperation with the GreenCampus initiative of the MDC, CampusVital regularly carries out mobility campaigns to get people to participate in various activities, such as the spring bicycle check, cycling tours "the healthy way home", participation in the Berlin-wide cycling competition "Wer radelt am meisten?", running meetups and much more. All activities and dates can be found here.
Team building
A good working environment is the best prerequisite for motivated and healthy employees. CampusVital provides courses for campus employees with which a health-promoting company excursion can be organized for your employees or targeted team-building measures can be implemented. If you are interested in workshops, excursions or seminars, please contact us via our contakt form.
TK Online Coach
Thanks to a collaboration between CampusVital and the health insurance company "Techniker Krankenkasse" all employees of the Berlin-Buch campus have the opportunity to access a personal online health coach.This online health counseling offers, exclusive to all campus employees, an integrative health coaching suited for your personal health goals. According to your personal interests, you can choose between coaching in, for example: nutrition, fitness, stress reduction, burnout, diabetes, and headaches; create individual training plans, measure and evaluate your personal progress, and receive recommendations matched to your needs. Interactive tutorials, videos and instructions complete this offer, which you can easily install on your pc or smartphone.
Please register without any further obligation at https://ecoach.tk.de. To receive the access code please write a short e-mail: an@campusvital.de. (TK-members please use your insurance number.)
TK Lounge
In cooperation with CampusVital, the TK Lounge offers all employees of the campus institutions and companies free information and advice regarding the topics of health and health insurance. The offering is bilingual (German / English) and is also aimed at employers, customers and all interested persons on the campus.
Key Topics
- International employment / Welcome Service
- Corporate health management
- Health and prevention offerings (exercise, healthy diet, relaxation, work-life balance)
- Vaccination protection and travel vaccinations
- Digital health (Apps & Co)

TK Lounge
Campus Berlin-Buch
Building 79, 1st floor
Every 1st and 3rd Wednesday of the month, 10 – 12 am and 13 – 15 pm
+++ Please note that the TK-Lounge can currently only be offered by corona due to an agreement. Please contact Mr. Hildebrandt by email to arrange an individual, personal appointment (as part of a Wednesday) or alternatively a phone call / Skype conversation. +++
Contact: Rico Hildebrandt
Phone: 0160 - 781 31 59
email: rico.hildebrandt@tk.de