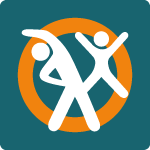 CampusVital LOUNGE
A series of CampusVital provides news and interesting facts about health in a lounge atmosphere
Every two months, the CampusVital LOUNGE presents interesting topics from different fields of knowledge. The state of health research at the Campus Berlin-Buch will also be included.

When: Tuesday, September 19, 1:30-2:00 p.m.
Artificial Intelligence in Dermatology - Opportunities and Limits
Skin cancer is the most common type of cancer in Germany, but can be detected very early. As the largest human organ, the skin should therefore be regularly checked for changes and monitored by a specialist in the form of skin cancer screening. The costs for this are covered by the statutory health insurance funds every two years from the age of 35 at the latest.
Skin cancer screening focuses on the three most common skin cancers: Basal cell cancer, prickle cell cancer and malignant melanoma ("black skin cancer"). Since skin cancer can develop all over the body and not just in areas that are particularly exposed to the sun, screening involves a thorough examination of the entire skin using an illuminated loupe or reflected light microscopy. However, the patient is examined anew each time. By using the FotoFinder system and artificial intelligence, a 1:1 comparison can be made, which registers each pigment mark, detects new developments and changes, and uses an algorithm to measure conspicuous pigment marks and evaluate them by means of a score. This is particularly interesting for people with many pigment moles. The FotoFinder system helps to document the skin and individual lesions over time and to detect changes as early as possible.
What are the opportunities and limitations? Kerstin Lommel, M.D., Chief Physician of Dermatology and Allergology at the HELIOS Klinikum Berlin-Buch, explains this to us.
We look forward to seeing you and discussing the topic.
The event is in German.
Location:
Campus Berlin-Buch
Mensa foyer, House A14
Robert-Rössle-Str. 10
13125 Berlin