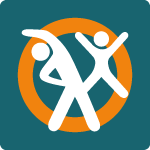 CampusVital LOUNGE
A series of CampusVital provides news and interesting facts about health in a lounge atmosphere

We cordially invite all interested parties to the next CampusVital LOUNGE event on Wednesday, May 24, 2023 from 1:30-2:00 p.m. at Café rock-paper / Mensa foyer.

Plastic surgery - More than just beauty!
Plastic surgery is concerned with more than just beauty. It is an integral part of modern medicine and serves to restore form, function and aesthetics, e.g. after accidents, burns or tumor operations. In the context of prevention, plastic surgery helps, among other things, to stop or slow down the progression of diseases (e.g. in the case of lipedema), provides support with post-bariatric surgery in reintegration after severe weight loss or prevents psychosocial disorders by changing the external appearance in the case of acquired or congenital body shape variants (e.g. breast malformations).
Regenerative medicine is a pioneering field in which, among other things, stem cell-based therapies are used to improve the body's own healing and regeneration mechanisms, or tissue engineering is used to grow tissue in the laboratory and insert it into patients.
Short lecture by PD Dr. med. Oliver Thamm
Helios Klinikum Berlin-Buch

Every two months, the CampusVital LOUNGE presents interesting topics from different fields of knowledge. The state of health research at the Campus Berlin-Buch will also be included.

Location:
Campus Berlin-Buch
Mensa foyer, House A14
Robert-Rössle-Str. 10
13125 Berlin