Ambassadors
The health ambassadors of Campus Berlin-Buch are committed employees of the research institutions and companies on campus who draw attention to topics, events and initiatives relevant to health. They are not only multiplicators – they themselves are active in sports.

Become a health ambassador and get the campus moving in the literal sense of the word! Apply now!
Johanna Seemann
Product developer at Eckert & Ziegler Eurotope GmbH
I really like to work out in the evening in order to relax. I find it very convenient that I can go directly from work to the studio. The CampusVital team is young and motivated, the supervision is individual, and the offerings are quite varied. I have also met very nice people from the campus here, which makes the training even more fun – for example, cross-training and boot camp. My recommendation is: Come and participate to keep fit and healthy!
Andreas Ofenbauer
PhD student at the MDC
It motivates me to be able to go directly to the studio at any time. To compensate for the research work in the laboratory, which can be lengthy and is sometimes accompanied by setbacks, the gym is ideal. I especially like the boot camp: Exercising outdoors is double the fun. My enthusiasm for CampusVital is already shared: Almost all the people I've persuaded to come along now regularly attend courses here.
Heike Nikolenko
Technical staff member at the FMP
I'm glad to have the opportunity to work out directly on campus. One important motivation for me is to prevent postural problems. I especially like the course "GesundeMitteXpress" (Core Training Express). There you get a complete workout in 30 minutes.
Sandra Wegener
Medical-technical laboratory assistant at the Charité – Universitätsmedizin Berlin
I've always liked being active in sports and was enthusiastic about CampusVital from the very beginning. Whether short cross-training sessions or at boot camp – the trainers always motivate me and help me push my limit. Especially during the routine of the workday, this offers an uncomplicated way to reduce stress. I almost always take my sports gear with me to work.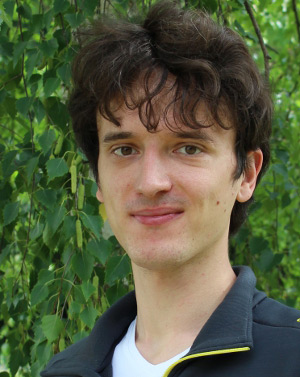 Markus Petermann
PhD student at the MDC
My dissertation can sometimes be very demanding and involves a lot of sitting. Through my work in neurosciences I know how important it is to compensate for this with exercise. The circle training at CampusVital not only helps me to remain physically fit, but also to keep my mind off deadlines. The personal trainers are competent and put their heart and soul into their work; the same is true for the physiotherapists and the masseurs. I recommend everyone to try out CampusVital for at least a month. It costs the same as ordering two pizzas, but makes for a better figure!
Herlind Megges
Scientific staff member of the Charité in the ECRC university clinic "Memory Consultation"
As gerontologist I focus on the topic of healthy aging – and movement and exercise are essential for this. I come from a village where it was part of everyday life to move a lot – for example due to longer distances to the neighbors, playing in the woods or cross-country skiing. In Berlin I've started going everywhere by bicycle. I even bike to the airport. I find it very important that a campus with so many employees offers, promotes, and supports a vital oasis of health. CampusVital reminds me of university sports. I appreciate the variety of offerings and the information about prevention and stress reduction at work.
Claudia Lühr
Team leader at Campus Berlin-Buch GmbH
Previously, I usually exercised in the evening after work, but I really like the new option of taking a training break during the workday. What's most important to me is the back training course, which is fortunately in the program once again. The course offerings of CampusVital are the result of extensive surveys of the campus employees. Due to my positive experience, I would like to encourage everyone to try out the various course offerings. There is something for every fitness level!
Iris Apostel
Fremdsprachenassistentin am MDC
The 30-minute "CrossCircuit" and "HealthyCoreXpress" courses which I like in particular, are effective and make fun. Although I am often at the limit I still can laugh a lot with the other participants and the instructors. Every single course I leave with a good feeling. I can only encourage everyone to try CampusVital's sports activities. You meet new people and simply enjoy sports together.
---