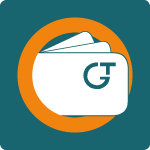 CampusVitalCard – A Brief Guide
The CampusVitalCard can be purchased immediately during CampusVital consulting hours in Building 79 (ground floor) by EC or cash payment.
CampusVitalCard - The all-inclusive sports and health card for the Campus
Services:
Training in the gym in Building 79 – 24 hours a day /7 days a week
Registration and initial instruction included
Participation in all classes included, e.g. yoga, pilates, back fitness, zumba, cross-circuit
Class registration via www.campusvital.de – non-binding to a class
Preferential participation in health days, vaccinations, health seminars and coaching
20 % discount on all massages (The massages start in March 2019. To make an appointment please send an e-mail to our masseuse Yanni Altenburg: yannialtenburg@yahoo.com. Further information will soon be available on our homepage.)
Use of physiotherapeutic advice
Target Group
Contract period / Costs
3 months
6 months
12 months
Employees from supporting institutions/companies* pay:
72 €
120 €
200 €
Students/trainees/PhDs from supporting institutions/companies* pay:
65 €
108 €
180 €
Employees from non-supporting institutions/companies and external participants pay:
130 €
216 €
360 €

*supporting institutions/companies: MDC, FMP, ECRC, FEM, Campus Berlin-Buch GmbH, Eckert & Ziegler, Omeicos (as of: December 3rd 2018) Please contact your employer regarding the promotion of the CampusVitalCard.