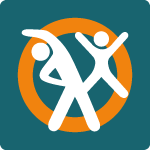 Massages & Physiotherapy
Classical Massages
The classicle or so called swedish massage is one of the common forms to avoid or regulate muscular imbalances. Medical indicated by back aches, tensions or chronical back aches it is applied as a part of the whole or partly body treatment.

back massage

neck massage

hand- & forearm massage

head- & face massage

relflexology


20 min = 20,00 € | 30 min = 28,00 €

Depending on the bookings, the massages are always offered on Tuesdays between 8:00 am and 4:30 pm.

CampusVital Booking Hotline: 030-9489 3345 or come in personally to the Reception in House 79, ground floor (see map below)

All massages can be paid with the Health Ticket!