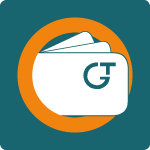 Participating Institutions
Currently three research institutions and five companies on Campus Berlin-Buch offer the health ticket for their employees.
Max-Delbrück-Center for Molecular Medicine in the Helmholtz-Association (MDC)
Leibniz-Institut für Molekulare Pharmakologie (FMP)
Charité - Universitätsmedizin Berlin
BBB Management GmbH Campus Berlin-Buch
Glycotope GmbH
EPO Berlin-Buch GmbH
Alrise Biosystems GmbH
Celares GmbH
STRATEC Molecular GmbH
Silence-Therapeutics
SEHstern e.V. Campus Kita
Verein der Freunde und Förderer des MDC e.V.

Would you also like to introduce a health ticket in your company?
Please contact:
Eileen Bauer
Phone: 030 - 94 89 3344
email: eileen.bauer@campusvital.de