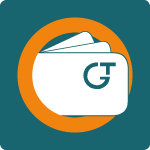 Pilot Project Campus Berlin-Buch
Pilot Project Campus Berlin-Buch
GesundheitsTicket GmbH offers a nationwide network of certified health providers. The health ticket was first introduced on campus at the end of 2014. Since the start of the model project for occupational health management in February 2016, more than 500 campus employees have been using the health ticket to integrate exercise and sports into their daily work routine. The CampusVital prevention and fitness center offers a variety of attractive courses, fitness or stress-reduction courses in the immediate vicinity of the workplace. In general, the health ticket can also be used all over Berlin, for example near your place of residence. The Techniker Krankenkasse supports implementation of the Health Ticket at the campus financially within the framework of the pilot project.

Would you like to use a GesundheitsTicket?
Please contact us here.
Would you like to redeem your ticket at CampusVital?
Please come to our reception on the ground floor in Building 79.
Consulting Hours: Tue, Wed, Thu: 12 am - 14 pm, Fri: 10 am - 12 am